Property Management:
Box 219
Maskwacis, Alberta
T0C1N0
Phone Numbers:
Fax number:
(780) 585-0115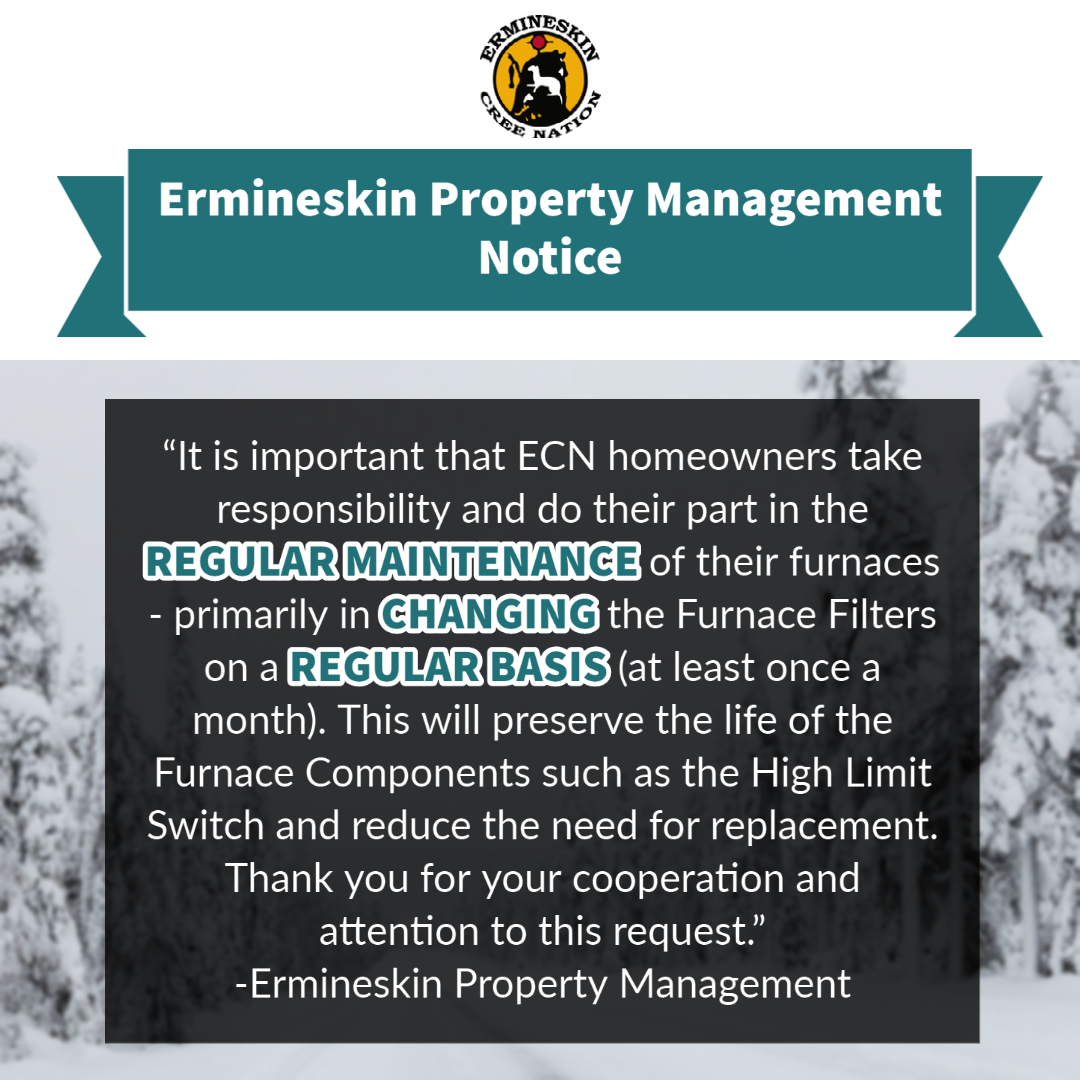 * For Emergency Service-Calls after hours, and during the weekends/ holidays please contact:
Service Clerk Jennell Lightning (780) 335-6161
*Any calls not authorized by Property Management will be the homeowners responsibility to pay.
Vision Statement:
Ermineskin Property Management is a professional centre of excellence in Trades.
Mission Statement:
Ermineskin Property Management strives to attain the highest building standards for the betterment of Ermineskin Cree Nation.
Ermineskin Property Management Staff:
Manager: Bruce Littlechild
Administrative Assistant: Tenya Minde
Journeyman Carpenter: Lindey Buffalo
Apprentice Carpenter: Terence Ermineskin
Service Clerk: Jennifer Lee
Receptionist: Trina Morin
New Subdivision & Band Housing Manager- VACANT
CHMC Administrative Assistant: Dewilah Brown
Journeyman Plumber (Interim Manager): Peter Wolfe
Plumber Assistant: Mike Littlechild
Custodian: Sherry Littlechild
Sheet Metal Journeyman: Allan R. Littlechild
Journeyman Electrician: Benjamin Wildcat Sr.